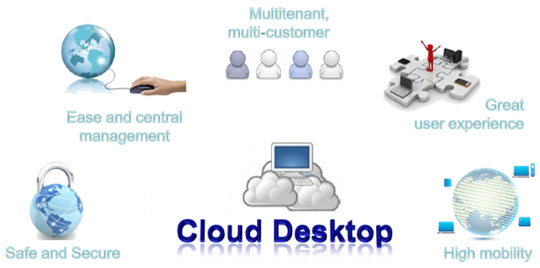 Desktop as a service
(
DaaS
), also called virtual desktop or
hosted desktop
services, is the outsourcing of a virtual desktop infrastructure (
VDI
) to a third party
service provider
.
DaaS has a
multi-tenancy
architecture and the service is purchased on a subscription basis. In the DaaS delivery model, the service provider manages the back-end responsibilities of data
storage
,
backup
, security and upgrades. Typically, the customer's personal data is copied to and from the
virtual desktop
during logon/logoff and access to the desktop is device, location and network independent.
Desktop as a service is a good alternative for a small or
mid-size
businesses (SMBs) that want to provide their end users with the advantages a virtual desktop infrastructure offers, but find that deploying a VDI in-house to be cost-prohibitive in terms of budget and staffing.
Example from Microsoft:
Source:Internet